Solution
To help Suncamp have better insights, Crystalloids Innovations built a custom big data analysis system. We did this by integrating the data coming from Adwords, Google Analytics, the website and production (stock & transactions) into InsightOS; the easy-to-use application developed for travel and leisure companies built by Crystalloids Innovations.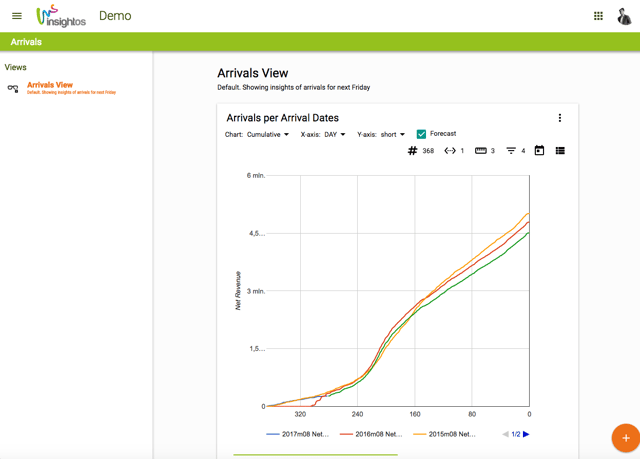 You can find more information about InsightOS here
For the implementation of InsightOS Crystalloids Innovations used different kinds of Google Cloud Platform services like Google App Engine, Google BigQuery, Google chart API and Google apps for business.
This big data analysis system, based on InsightOS, now gives overall insights into bookings, stock information, sales promotions, leads, online marketing, and CRM. The InsightOS platform makes it possible to combine different specific metrics. For example, Suncamp was now able to see what kind of search terms people were using for different kind of booking periods.